Expert Evidence & Reports
Our health and safety experts have vast experience in every health and safety discipline, and have the technical skills to quickly get to the heart of even the most complex issue. Most of our experts are ex Health and Safety Enforcement Officers who are highly trained in drafting reports and giving evidence in both criminal and civil cases. Our reports are clearly laid out and well structured as we endeavour to bring clarity and avoid confusion. Our opinions are clearly stated, as are any alternative view points.
Our expertise is wide ranging and includes:
Asbestos; Construction (Design and Management) Regulations (CDM) 1994 and 2007; Confined Spaces; Control of Substances Hazardous to Health (COSHH); Demolition; Display Screen Equipment (DSE); Electrical; Falls; Fire; Industrial Safety; Legionnaires Disease; Lifting Equipment; Movement of Vehicles on Construction Sites; Machinery (Agriculture, Industrial, Woodworking, Cranes); Manual Handling; Mechanical; Occupational Health; Permits to Work; Personal Protective Equipment (PPE); Pressure Systems; Risk Assessments; Slips, Trips and Fall's.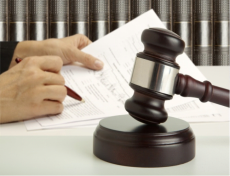 Our advice should be sought as early as possible after an event, as often the experts view can be a deciding factor in whether or not to proceed with a case. Clients requiring our Expert Evidence & Report Service may also require assistance with Accident Investigations which includes site inspections and scrutinising witness statements.